Social Accounts 2018
Twice every year we ask our mentees, mentors, parents and teachers for feedback on the progression of the mentee throughout the year. These questions are based on the aims the organisation looks to achieve through mentoring, and enables us to create a mentoring journey for the young person.
In 2018, we mentored 456 distressed and vulnerable young people, which is a 27% increase in children supported from 2017. This just shows how much our service is needed, and thank you to all our mentors for their valuable work. Here are our results from 2018 (names changed where necessary):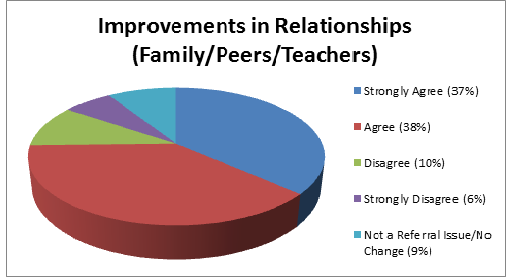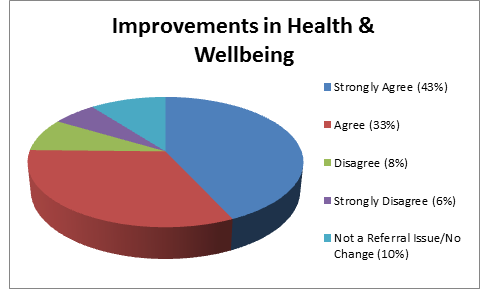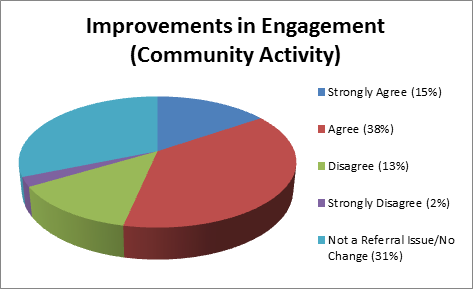 Mentees:
I know I feel more confident and I find it easier to make friends. We are working on recognising points about myself and others, and personal qualities.  I want to say thank you to my mentor.
She's helped me improve my emotions and do things I never thought I'd be able to do.
My social anxiety has improved and knowing I can offload is very important to how I feel in general. My mentor makes me feel like I have had a good week often when I didn't believe that before. I know I can tell her anything she needs to and get it off my chest rather than thinking about hurting myself.
I didn't believe [I] would be where [I am] today, a year on from mentoring.
Mentoring has supported me by talking about how I was feeling and being able to feel better about myself. We played football: if we scored a goal we had to say something about ourselves. She has helped me to make a lot more friends.
Thank you. She was very helpful to me when it came to school work and showing more confidence. Very thankful to her for doing what she did.
She has given me more confidence and bravery.
I have stopped overthinking as much as I used to which reduces the stress and anxiety.
Parents:
Mentor link has done Ruby good. She's a different child and I would recommend Mentor Link to anyone. Thank you.
Having people behind her has given her hope and belief that she can move forward, make friends, and trust people….I don't think Chloe could have had the life she has now with the support from Mentor Link. She now has the opportunities.
I think you're doing a fantastic job, and it's very helpful for everyone involved.
It's nice that the mentor and child can get on. Mentor is great.
Pulled her out [of herself] better than other places she's worked with. I would recommend Mentor Link 100%.
Jack adores his mentor John and misses him when he doesn't see him, it's important to have something just for Jack. "Without Mentor Link I don't think my family would have survived."
The service is amazing. Charlotte gets on well with Kerry. She has had help from other services and hasn't wanted to go on her own. It's different with Mentor Link; she walks from school to her mentoring sessions on her own.
Teachers:
Kate's confidence and happiness (which were the primary concerns) are much improved. She has blossomed and become more involved in the life of the school.
I would like to take this opportunity of saying how much we value the service and hold Roz in high regard.
A child who is anxious, afraid, angry or hurt cannot begin to make school work a priority or have the headspace to learn. Children who feel safe, valued and happy will learn- they can't help it!
I have recent experience of the impact Mentor Link had on two children in my previous school, this was commented upon by both carers and staff. Both children benefitted from the care, support and attention from a trusted adult which enabled their continued inclusion. Therefore I strongly believe in the work of Mentor Link.
The sessions are important to Kyle as it supports his interests particularly for cooking which has been instrumental with his self-esteem.
Your service is invaluable.  It gives time where we are unable to.  Your volunteers are very "real" people which makes fantastic role models for pupils who struggle. Thank you.
Chloe's well-being has been improved significantly by her relationship with her mentor and the fact that see she feels confident to talk to her about any worries she has or any things that she feel she cannot talk about with teaching staff and family.
Liam's attitude and behaviour have vastly improved. He is more tolerant of his peers and less confrontational with staff. Nigel is a great mentor for children.
The volunteer mentoring has developed the children's social skills and overall confidence in themselves. It has been really important for children to have an allocated time to talk to an adult.
Mentors:  
Ellie seems more confident and able to tackle her anxieties about school and friendship groups. She mentioned feeling more positive about situations too. She is less bothered about what others think of her. She has also been able to realise how bright and academic she is and that she doesn't need to worry about that anymore. We discussed how to change negative thoughts into positive ones and changing the thoughts that would hinder her. She feels more positive about situations and feels the mentoring sessions have helped with this.
Jess is much happier than when we first met. She has more confidence in me and other people around her. Her willingness to join in and lead activities at school has improved drastically.
I believe the mentoring has helped make changes. Open discussions seem to have helped trust and confidence. Ben seems very keen on attending sessions and does request that meetings continue even during half term breaks. I believe that Ben is more settled, confident and less angry. This has enabled him to make more friends and control his emotions.
Just seen Luke and wanted to share this bit of great news. For the first time ever, I challenged Luke last week to go a full week without incurring any disciplinary points and guess what? NO points at all for last week!!!! During the time I have been seeing him, he has never achieved this before!!! The best day I have had since I started mentoring 2 years ago!!