Protective Behaviours
Protective Behaviours and Mentor Link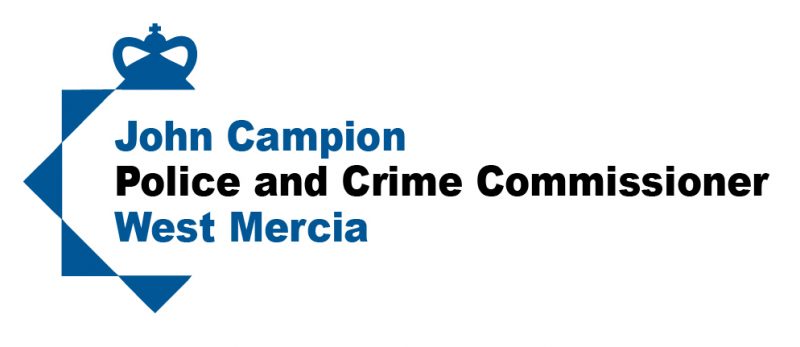 In 2015 Mentor Link obtained training from the Protective Behaviours Consortium in Birmingham. As a charity that is dedicated to the wellbeing of children and young people, it was decided to include in our school mentoring programme a training programme for children in schools on Protective Behaviours. To date, 213 children in 11 schools across the West Midlands have benefitted from this training. We are supported in delivering this training by the Police and Crime Commissioner of West Mercia.
Protective Behaviours training teaches children about:
Their right to stay safe at all times
How it feels to be in an unsafe situation
Who to talk to if they feel unsafe
Using art and craft activities, groups of children learn about these principles and use a drawing of their own hand to create a 'Helping Hand' of trusted adults they can talk to. We evaluate our training and ask the children for feedback, and in total 94% of the children trained since the project started felt they had an improved knowledge and understand of their right to stay safe at all times.
Comments from the children after the training were:
"I can use the Personal Network hand to help me when I feel unsafe"
"The sessions were helpful and useful to me because I know who to talk to if I feel upset"
"The most useful thing we have done is my personal network and early warning signs and I shall rely on these from now on<blockquote"
And they also included some drawings for us!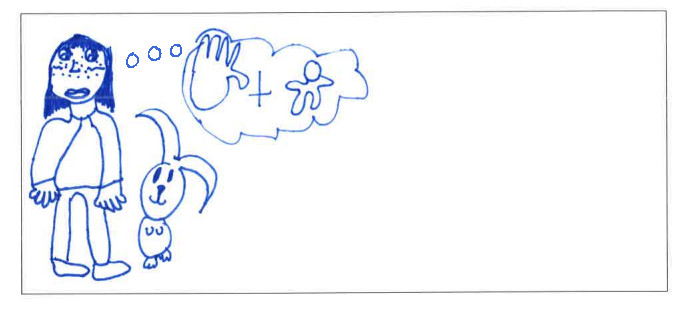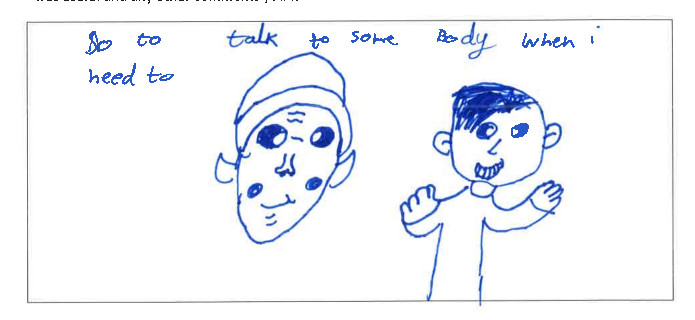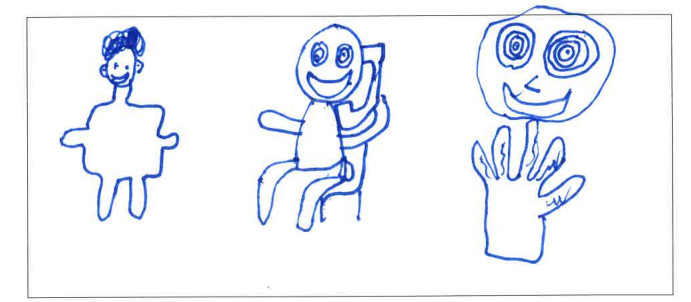 We'd like to say a special thanks to the volunteers and staff who have supported us with this project in 2016/17: Jean Young, Grace Kerrigan, Louise Barnett, Sarah Smith, Tracey Calcutt and Wendy Palmer.
Thanks also to Pam Jarvie, Sally Edney, Karen Green and Michelle Hammond, who supported us with the project in 2015.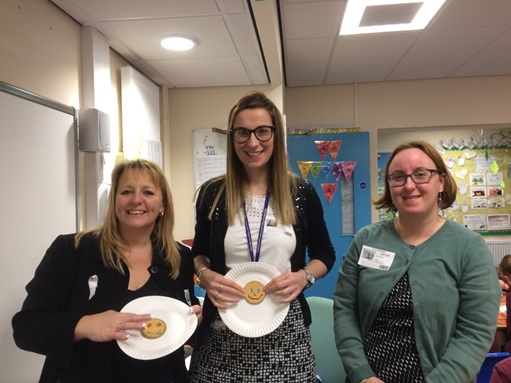 Tracey Onslow (Deputy to the Police and Crime Commissioner), Claire Richardson (Commissioning Officer) and Jean Young, Mentor Link's Volunteer Supervisor and Protective Behaviour's Trainer.
Protective Behaviours 2017:
Here are some great pictures from children we have trained in 2017, about their right to feel safe at all times.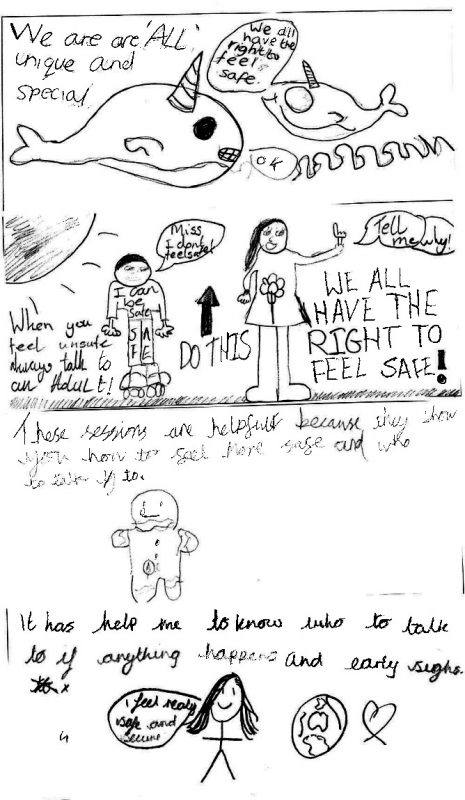 Thanks to the children of St George's Primary in Worcester and Ham Dingle Primary in Stourbridge for these fantastic drawings!